Sights to See: Carlyle Lake
Posted on 01/24/2017 by TheTourismBureau
It's time to start planning for vacations this year! ILLINOISouth is home to many great sights and has something for everyone. This combined with our restaurants and dining options you can make a whole trip out of our Sights to See! In this edition of Sights to See check out Carlyle Lake. Check out the events to celebrate the 5oth anniversary of the lake. There is plenty to see and do around Carlyle!
What to Do?
Carlyle Lake, Carlyle
Carlyle Lake is a popular destination for a wide array of outdoor activities. Spend some time hunting, fishing, hiking, or boating. Don't forget to take the family to one of the four beaches around the lake or to one of several recreational areas for a perfect picnic. Make plans to head to the lake June 9th-11th for the 50th Anniversary Celebration. Click the photo below for details.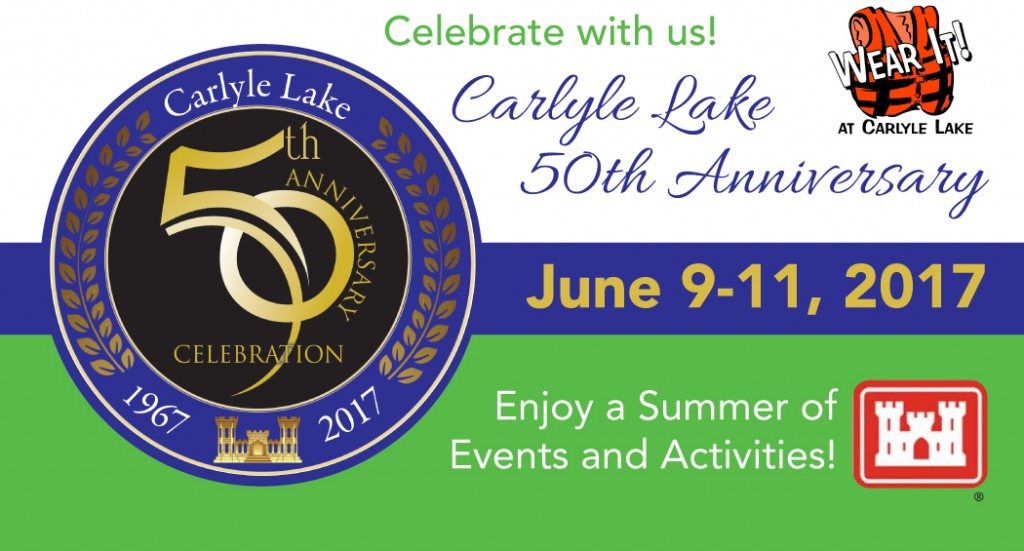 Photo Courtesy of www.carlylelake.com
Carlyle Sailing Association, Carlyle Don't miss the opportunity to set sail on beautiful Carlyle Lake. The CSA offers many events and trainings for everyone novices to professionals. For a list of events please click here. Rainbow Ranch Petting Zoo, Nashville Take a short 40-minute drive down to Rainbow Ranch Petting Zoo. This petting zoo features llamas, donkeys, sheep and more. Enjoy a personal tour of the grounds while getting to meet the animals that call Rainbow Ranch home. Excel Bottling Company, Breese Excel Bottling Company produces flavored sodas and adult beverages. Come check out where Ski and many other popular brands are produced.
Where to Stay?
Mariner's Village
#1 Resort Road Carlyle, IL 618-594-7666
What's to Eat?
The Fish House
13551 Dam East Access Road Carlyle, IL 618-304-5273
Wheelan's Barbeque Shack
491 Fairfax Street Carlyle, IL 618-594-2727
Photo Courtesy of www.facebook.com/Wheelans-Barbecue-Shack