Life's a Trip in Vandalia
Posted on 03/23/2017 by TheTourismBureau
Vandalia is the perfect stop on your trip down Interstate 70. Vandalia has a rich political history, serving as the state capital from 1819 to 1839. Vandalia has a rich history and it shows with all of the things to see and do. The most popular attraction is the Vandalia Statehouse. This is the third Capitol building in Vandalia and the oldest in Illinois. Abraham Lincoln began his political career in Vandalia and there are plenty exhibits showcasing Lincoln's early days. A huge event that is coming up in 2017 is the Grand Levee Festival. This festival is held on the Old State Capitol grounds and Gallatin Street and encompasses what life was like in Vandalia while it was the state capitol. Other attractions for history buffs include The Fayette County Museum and Garden and the Little Brick House. The Little Brick House is a preserved Italianate architecture and is open to the public. The inside of the Little Brick House is home to period pieces, antiques, and early Vandalia artifacts. Also, don't miss a quick stop by the Madonna of the Trail statue. This statue is one of 12 statues in the United States that honors pioneer women who traveled along the national road.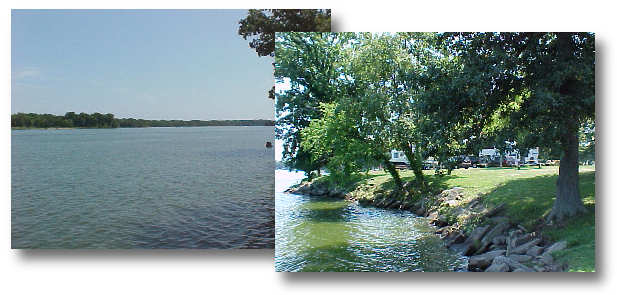 Vandalia Lake Vandalia is also a great place for the outdoor enthusiast. Home to Vandalia Lake, this 660-acre lake provides great fishing and boating opportunities. Visitors can also camp or enjoy a picnic on the 12 miles of shoreline or 4 large pavilions. Vandalia is also home to several parks including Lincoln Park, Ramsey Lake State Park and six other parks that make up the group of Vandalia City Parks. A visit to Lincoln Park is a must to snag a photo with the Abe Lincoln statue!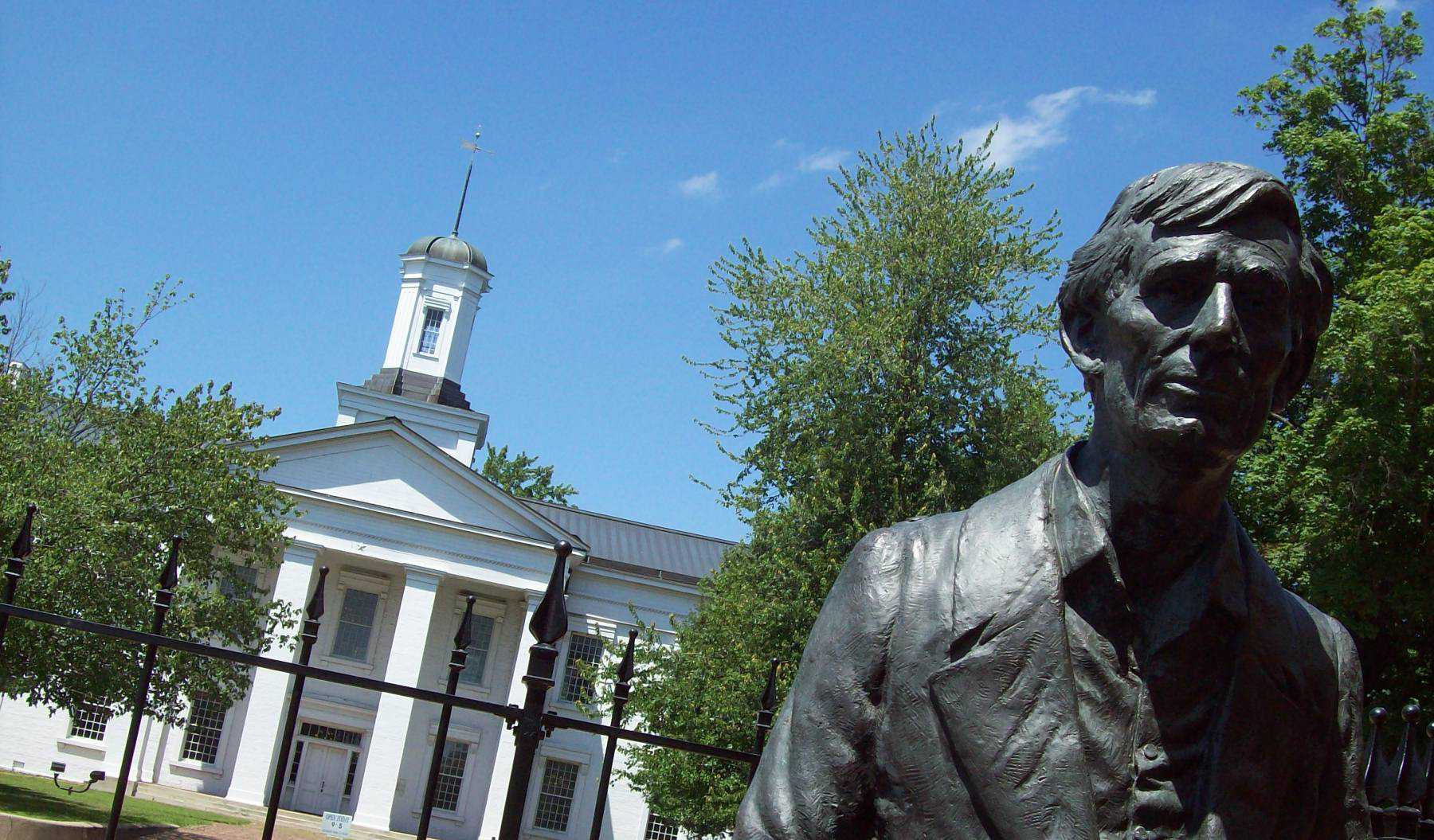 Abraham Lincoln Statue in Lincoln Park You can't miss the great opportunity to get some shopping done while you are in Vandalia. Check out Ma & Pa's to grab some authentic Amish/Mennonite products as well as goats milk, butters, jams, and cheeses.
You can also check out Tiger Lily Flower & Gift Shop to pick up some home decor items, personal accessories or local art. To check out all the shops, please click here.
You will find plenty of great places to eat in Vandalia. The Gallatin Street Grille is an upscale fine dining restaurant. They are open for lunch and dinner serving up great Chicken Almondine and Potato Soup while looking out onto a great view downtown Vandalia.
If you are looking for something a little quicker and low key check out Willy's Drive Inn for a great burger and homemade apple pie. To check out all the restaurants in Vandalia, please click here.
There are several places to stay in Vandalia including the America's Best Value Inn. This hotel offers the most for your money with clean, spacious rooms that all include a microwave, mini-fridge, coffee maker and cable TV with HBO included. Pets are welcome in the hotel and there is a seasonal outdoor pool. For a full list of accommodations, please click here.
Vandalia is radiating in history but perhaps one of the coolest sites is the National Road Scenic Byway. The National Road is called the "road that built the nation" because it was the first highway in U.S. history. The National Road covers 164 miles throughout the state of Illinois it opened Illinois to settlement. The National Road Interpretive Center allows guests to visit the historic road through the eyes of those who built and traveled it. Guest can also see a Conestoga wagon model, an 1830s era timber, interactive map, Lincoln logs for the kids, and more.
We hope that you enjoy your travels to Vandalia and love it as much as we do! To see all of our listings in Vandalia, please click here.